Are you wanting to buy EKEWILL GTX-2 4WD in Australia?
This Ekewill GTX 4WD is a very well priced off-road skateboard beast! It's 2WD younger brother is the original invented prototype of this design by EkeWill in Shenzhen China.
If our stock status says in stock that is indeed true. Located in NSW Australia - Buy today and receive this week. They have also been QC'ed and checked over by our knowledgable staff so they are ready to go when it arrives. The charge also included is Australian, NOT a US with an adapter like Ekewill sends directly.
If they are out of stock and say pre-order you can still order, but expect 3-4 weeks. They will get shipped to us first, we will check it over and then freight it to you safely.
Check out Andrew Pennmans raving review
"I found the ride on the EkeWill GTX 4WD very smooth and precise, an extremely safe feeling and very comfortable with an enormous amount of torque and power. 
I can thoroughly recommend this EkeWill GTX 4WD product based on my first impressions and 4 hour ride and overview for the extremely serious off-road electric skateboard rider who requires high performance and a premium quality equipment"
EKEWILL GTX-2 4WD Specifications
Board Material: Canadian Maple Composite Deck
Hill Cimb: 4-Wheel Drive 50%-60% Grade (Slop 26.6-31.0)
Max Payload: 150kg
Motor: 4x63 Brushless Planetary Gear Motor
Battery:Lithium Battery  1080Wh 10S10P Samsung 30Q 18650 30AH
Top Speed:40-50Km/kph
Range: 42km
Brakes:Regenerative braking
Recharge Time:5 Hours
Lights:LED 2 colors 3 Mode /Independent Module
Tyre Size:200/50mm
Tyer Material:High Quality Rubber inflatable Wheel
Transmission:4Wheel Drive/Front and rear wheel drive
Taiwan Shocks - 165mm Spring Shock Absorber/Hydraulic Damping
Hand Controller;Wireless 2.4GH2
Frame Structure:Double A Arm/independent Suspension Structure
Frame Size:Alloy Aviation Aluminum
Board Size:1120*480*195/mm
Package Size:1170*510*270/mm
Board Weight:29Kg
Package Includes
1* GTX-2 4WD
1* Set of 8" Tyres
1* Set of 10" Tyres
1* Remote
1* Charger
BROWSE MORE
Range Test = 42KM (Rider weight 95kg and 18 degrees)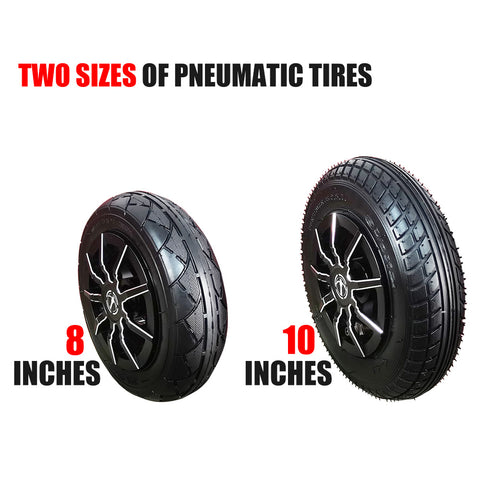 Our exclusive designed wheels can be matched with various sizes of pneumatic tires. The elasticity of pneumatic tires ensures stability during high-speed driving.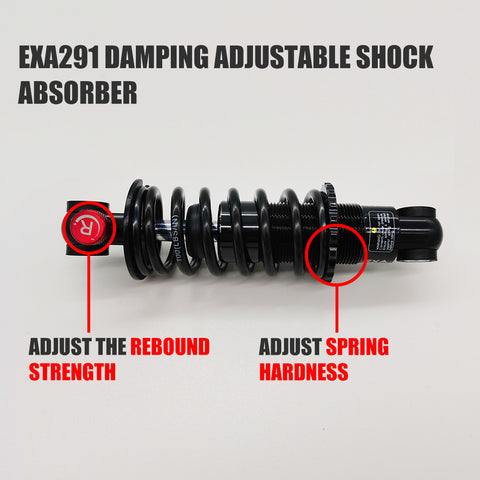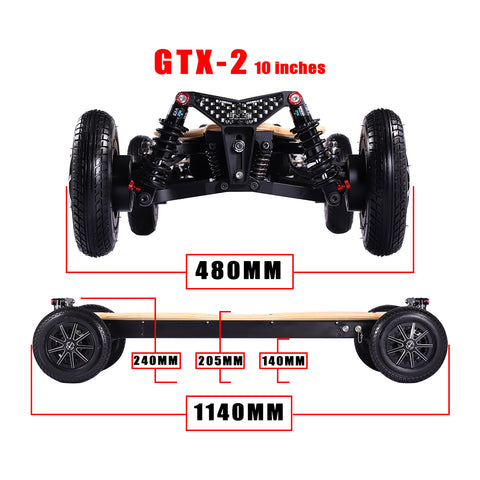 Why buy from Phaser FPV?
DEPENDABLE - Phaser started in 2012 -Long reputable history & 5 star reviews.
SPEED - All stock located in our retail store in Gosford NSW Australia. - We ship express today, you receive tomorrow.***
TRANSPARENT Stock - If it says in stock on our website, we ship today! If we know the ETA, we also advise of this on each product.
EXPERIENCE - Within our 10 Staff Members, you will find at least two who know, are experienced, and regularly use our products. Confused or not sure what to buy? Please call us and get our advice - We will save you money, do not buy twice.
FREE gift on first and recurring orders
Active on social media - Tag us or DM us!
Large Facebook Community for like-minded individuals.
Piper - Come in-store and meet our friendly, cute, house dog. Careful, she loves to lick!
GST Registered. If you are a business and want to claim GST you may note other niche FPV stores are not registered.