We sourced a high powered 18650 Torch for our Steeze Light Onewheel Mounting System.
Find the D4V2 LED Manual here
However, you may be a Phaser FPV customer and decide, heck, I could do with a sweet torch as well!

For a complete "Steeze Light" System you need the following
1x Steeze Mount for each side (or just get one!)
1x EMISAR D4V2 SST-20 Torch for each side (or just get one!)
1x 18650 3000mAh 35a or 1x 18650 3500mah for each side (or just get one!)
1x 18650 Charger
Total cost for one side = $109.95
Total cost for both sides = $206.9
OPTIONAL: 1x Head Torch Mount and GoPro Mount Pack to mount the light to your helmet
Features
OTF lumen output at start-up: 4200 lumens
CNC machined from aircraft-grade aluminium
Anti-reflective coated glass lens
Unihead construction
High lumen output and low moon output
Ramping interface
Electronic soft-touch switch
Beryllium-Copper springs with 45% IACS superior to stainless steel alloys used for springs with only 2% IACS.
Temperature step-down
Waterproof and dustproof to IP67 standard (up to 1 meter)
Dimensions: 95mm(length) * 28mm(head) * 24mm(body), 80mm(length 18500), 65mm(length 18350) 
This product uses free software distributed under the terms of the GPLv3.
Source code is available from http://tiny.cc/TKAnduril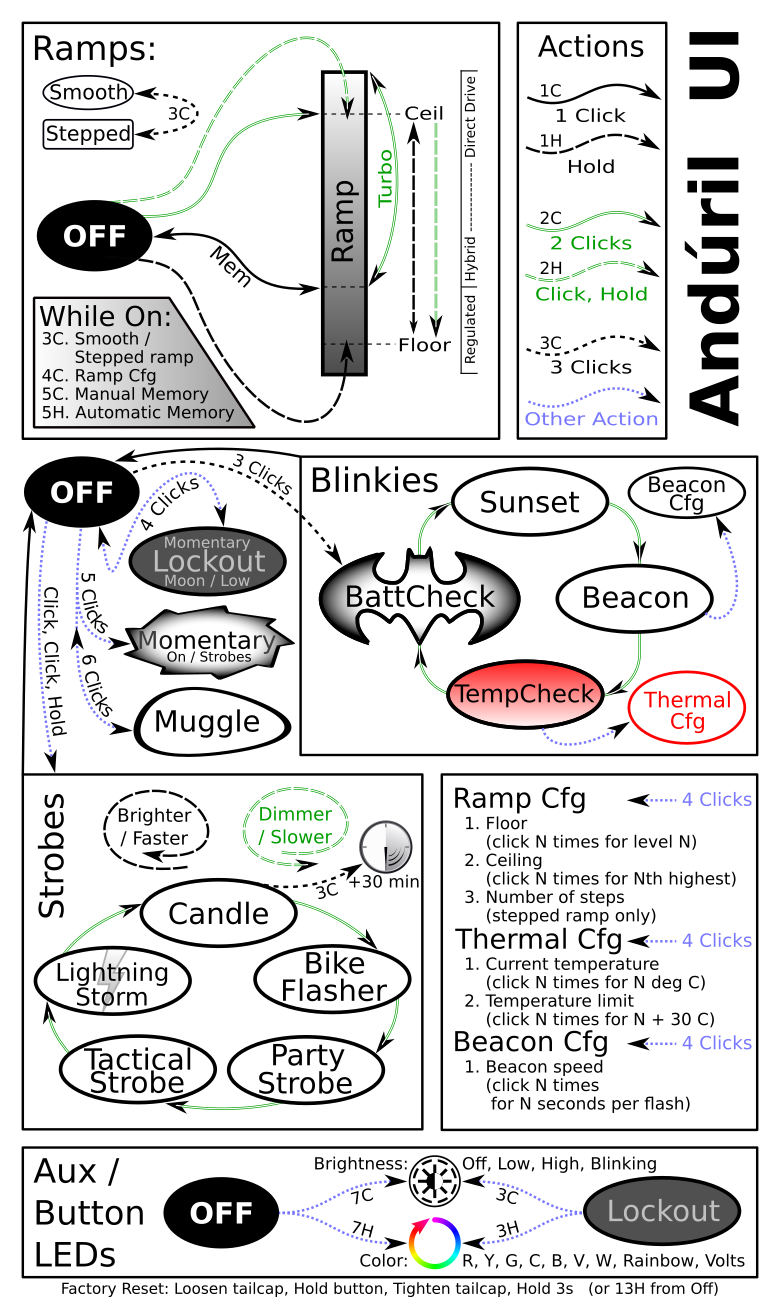 Why buy from Phaser FPV?
DEPENDABLE - Phaser started in 2012 -Long reputable history & 5 star reviews.
SPEED - All stock located in our retail store in Gosford NSW Australia. - We ship express today, you receive tomorrow.***
TRANSPARENT Stock - If it says in stock on our website, we ship today! If we know the ETA, we also advise of this on each product.
EXPERIENCE - Within our 10 Staff Members, you will find at least two who know, are experienced, and regularly use our products. Confused or not sure what to buy? Please call us and get our advice - We will save you money, do not buy twice.
FREE gift on first and recurring orders
Active on social media - Tag us or DM us!
Large Facebook Community for like-minded individuals.
Piper - Come in-store and meet our friendly, cute, house dog. Careful, she loves to lick!
GST Registered. If you are a business and want to claim GST you may note other niche FPV stores are not registered.