Are you looking to buy a FETtec 20x20 ESC in Australia?
This FETtec 4in1 ESC uses full sine wave control to make your motors run super efficient and quieter. This is an extremely powerful and reliable ESC suited to the FETtec and KISS flight controllers
Features:
Active current limiting @ 35A
Input voltage: 3S-6S
High quality 40V MOSFETs
STM32G071 @ 64MHz
128 kHz Motor PWM
Full sine wave control
Soldering holes for up to 5 additional capacitors
KISS FC Passthrough
Betaflight Passthrough (available in 4.1)
Automatic input signal detection:

Dshot 300-2400
PWM
OneShot42/125
OneWire BUS with up to 8kHz looptime (one cable for all Motorsignals and Telemetry)
New version 1.1

more space around battery pads
one blue LED for each ESC onboard
new protection circuit for the signal IOs
no more capacitors close to the mounting holes
Dimensions: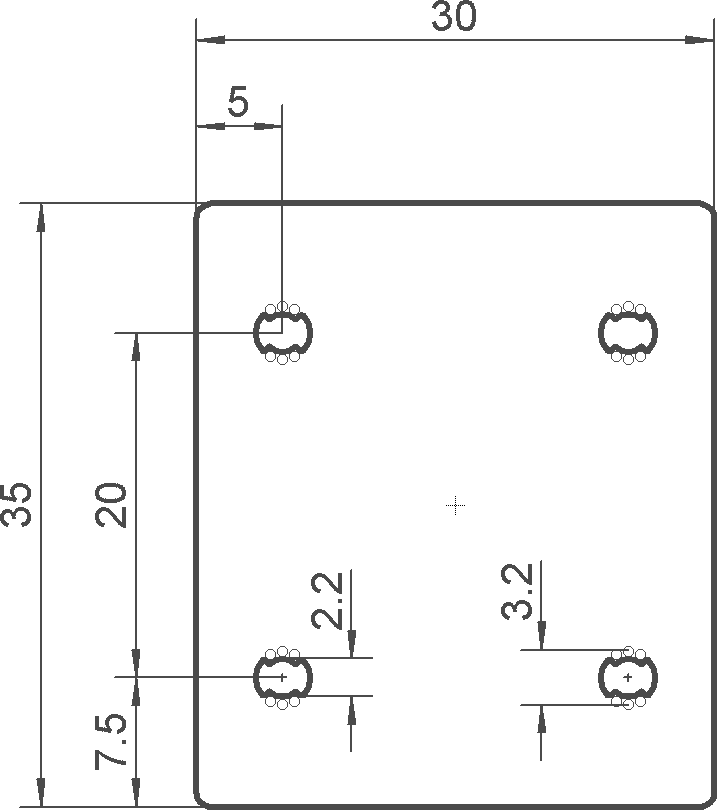 30mm wide x 35mm long
Mounting hole: 20mm x 20mm, M2 expandable to M3
Firmware:

New FETtec Firmware
FETtec Configurator for updated, configuration and telemetry. Standalone for MacOS, Windows 32 & 64 bit and Chrome Plugin
Scope of Delivery:
FETtec 4in1 ESC 3 - 6S 35A
Capacitor 470µF 50V, ESR < 1ohm
JST-SH 8 Pin Cable
Recommendation:
For 6S batteries we recommand to use a FETtec Spike Absorber 
Available downloads:
Browse more
Why buy from Phaser FPV?
DEPENDABLE - Phaser started in 2012 -Long reputable history & 5 star reviews.
SPEED - All stock located in our retail store in Gosford NSW Australia. - We ship express today, you receive tomorrow.***
TRANSPARENT Stock - If it says in stock on our website, we ship today! If we know the ETA, we also advise of this on each product.
EXPERIENCE - Within our 10 Staff Members, you will find at least two who know, are experienced, and regularly use our products. Confused or not sure what to buy? Please call us and get our advice - We will save you money, do not buy twice.
FREE gift on first and recurring orders
Active on social media - Tag us or DM us!
Large Facebook Community for like-minded individuals.
Piper - Come in-store and meet our friendly, cute, house dog. Careful, she loves to lick!
GST Registered. If you are a business and want to claim GST you may note other niche FPV stores are not registered.