Are you looking to buy RunCam Swift 2 FPV Camera in Australia?
The RunCam Swift is a high performance FPV camera that uses a Sony 1/3 SONY Super HAD II CCD image sensor for 600TVL resolution and excellent colour rendition. The package includes a variety of mounting options that will cater for most needs.
An OSD socket is included on the back of the case to make life simple and the camera supports NTSC signal systems.
Wide Dynamic Range (WDR) and 2D Noise Reduction (2DNR) combine to give superb image clarity and definition. The RunCam Swift has a wide, 5 to 17 Volt operating voltage which, together with its compact dimensions make this camera a must-have for FPV use in any vehicle.
The RunCam Swift is great value and has a proven track record for reliability.
Mount your camera in the bracket in various ways: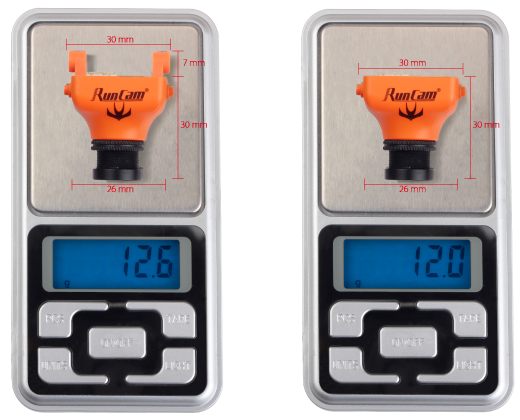 Wide voltage range from 
5 to 17 V DC. Works with 2s/3s and 4S batteries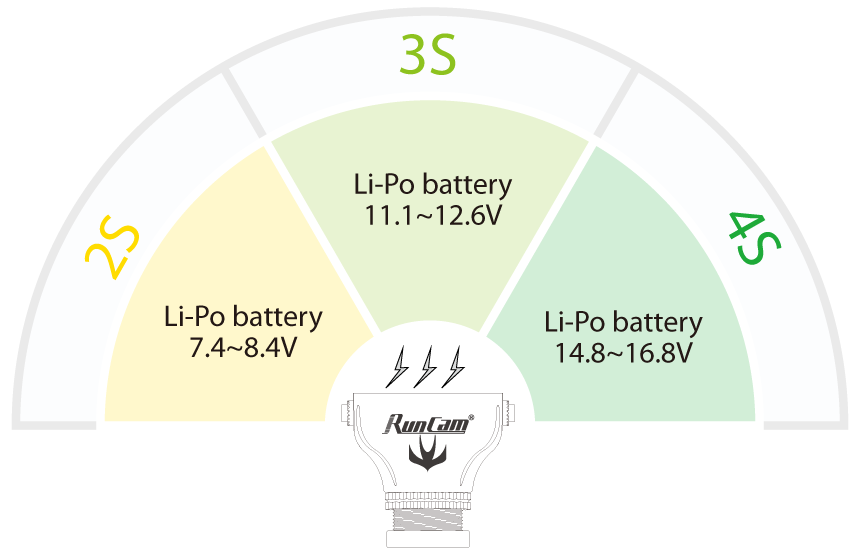 Specifications: 
| | |
| --- | --- |
| Model | RunCam Swift 2 |
| Image Sensor | 1/3" SONY Super HAD II CCD |
| Horizontal Resolution | 600TVL |
| Lens | 2.5mm  |
| Signal System | NTSC |
| Integrated OSD | YES |
| Integrated MIC | YES |
| S/N Ration | >60dB(AGC OFF) |
| Electronic Shutter Speed | PAL:1/50~100,000; NTSC:1/60~100,000 |
| AutoGain Control(AGC) | YES |
| Back light compensation(BLC) | YES |
| Min.illumination | 0.01Lux/1.2F |
| WDR | D-WDR |
| DNR | 2DNR |
| Day/Night | Color / Auto / B&W |
| Power | DC 5 to 36V |
| Net weight | 14g |
| Dimensions | 28.5mm * 26mm * 26mm |
Download the User Manual for Swift 2 here.

Package
1 X camera
1 X base bracket
1 X hanging bracket
1 X standard back cover
1 X RCA video power cable
1 X FPV silicone wire
1 X 5D-OSD menu cable
1 X screw package
How to
Why buy from Phaser FPV?
DEPENDABLE - Phaser started in 2012 -Long reputable history & 5 star reviews.
SPEED - All stock located in our retail store in Gosford NSW Australia. - We ship express today, you receive tomorrow.***
TRANSPARENT Stock - If it says in stock on our website, we ship today! If we know the ETA, we also advise of this on each product.
EXPERIENCE - Within our 10 Staff Members, you will find at least two who know, are experienced, and regularly use our products. Confused or not sure what to buy? Please call us and get our advice - We will save you money, do not buy twice.
FREE gift on first and recurring orders
Active on social media - Tag us or DM us!
Large Facebook Community for like-minded individuals.
Piper - Come in-store and meet our friendly, cute, house dog. Careful, she loves to lick!
GST Registered. If you are a business and want to claim GST you may note other niche FPV stores are not registered.